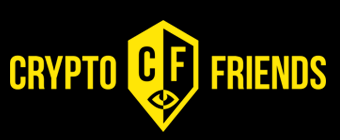 21 November 2018
CryptoFriends Bringing you the Low-Down from the Malta Blockchain Hackathon
CryptoFriends covers the 2018 Malta Blockchain Hackathon, the largest blockchain event of the year, and interviews key participants, including Igor Kozhurenko, member of the DataArt winning team and Head of the company's iGaming Practice.
"After I was invited to participate in the summit, I learned about the hackathon, decided to participate and gathered a company of talented guys. These are strong programmers and developers who understand blockchain. Our project is an interesting socially significant decision on the blockchain, which combines gambling and charity funds. This is an important service — it will be relevant outside the hackathon, too."

"There are several components of a successful project. The most important thing is social significance. It should be a useful solution that works and can help people all over the world."

"Participation gives self-confidence, additional expertise, learns to solve problems in a quick way and to provide results in a short time."
View original article.