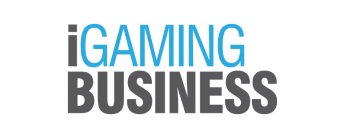 7 November 2019
Computer Says No?
In IGaming Business Suren Azatyan, VP of Business Development at DataArt, shares his thoughts on what can technology offer us to improve the responsible gambling processes and make them safer, faster and more intelligent.
«Biometric data, including fingerprints and facial recognition will bring ID and verification processes to a new level, improving and smoothing a player's onboarding process, identification and verification, thereby enhancing KYC.»

«Imagine this ML/AI-based portal being able to analyse player behaviour, segment users, then continuously monitor their behaviour. The results of this monitoring could then be applied to create special user groups, or to identify high rollers or suspicious players.»

«The use of technology can go some way towards addressing responsible gaming, as it has more ability to monitor at scale and implement controls established by regulations. But regulation alone is not enough — you are hitting a fairly low bar if all you are doing is ticking the regulatory boxes.»

«Technology will never be able to solve the entire issue, but it can go a long way towards helping the industry to address the problem and to ensure it continues to serve those who simply want to have some fun.»
View original article.