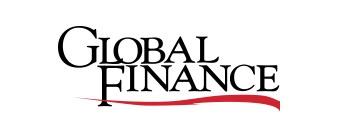 4 December 2017
CME Group To Offer Bitcoin Futures Trading
In Global Finance, Denis Baranov, Principal Consultant at DataArt comments on the legitimacy of bitcoin, as one of the largest derivatives exchanges in the world, CME Group, plans to launch bitcoin futures before the end of the year.
"CME's bitcoin futures will be based on a "Bitcoin Reference Rate," which the company describes as "a once-a-day reference rate" based on the US-dollar price of the coins."

"Denis Baranov, a principal consultant at technology consultancy DataArt, says some bitcoin exchanges already offer futures, but the support of a major exchange could boost bitcoin's legitimacy. Not everyone is convinced, however. Fearing the outcome—particularly on smaller or "weaker" clearing firms—if there were a sudden surge in volatility, Thomas Peterffy, chairman of Interactive Brokers, called on the CME and other clearing organizations to isolate cryptocurrency clearing from other kinds of derivatives."
View original article.