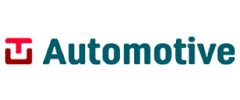 13 March 2020
Changing Up Through the Gears to Level 4
Automative speaks with industry experts, including Iliya Aristov, Head of Logistics at DataArt, about the state of autonomous vehicles. Aristov comments on why the global automotive sector is still falling short of Level 3 autonomy.
Ilya Aristov, Head of Logistics at DataArt, at DataArt, thinks that a complex traffic environment and lack of 4G coverage outside big cities are among the biggest challenges that automotive vehicle developers are facing. In his view, Level 3 autonomy can only be achieved in big cities and in particular conditions.
«Right now, there are Level 3 cars from Audi, Honda, BMW, and others,» he says. «However, driving autonomy is limited to specific conditions. To refine Level 3, I think we should have more accurate maps, together with a stable GPS signal, to be 100% sure where the car is.»

«In 2019, National Academies of Sciences, Engineering, and Medicine convened a workshop to study the current clinical trials system and examine the potential benefits and challenges of implementing virtual clinical trials. The general sentiment was that the current model for clinical trials was becoming more expensive, inefficient, and inaccessible over time. The panel of experts also agreed there was an urgent need for the next generation of clinical trials to incorporate new technologies.»
Aristov also argues the industry should place a strong focus on making the life of pedestrians safe with the help of all sensors onboard and calls for all automotive manufacturers to join forces to improve the decision-making capabilities of the car with the help of machine learning and artificial intelligence.
«When it comes to analytics, insights collected through digital health technologies enable continuous real-time data collection. Ultimately, virtual connectivity, monitoring, and management can greatly reduce the time commitment, effort, and burden on the investigators, CRCs, and participants.»

«If we're talking about Level 4, cars absolutely have to make us confident that they can work well at Level 3. It'd be great to enjoy a car ride if I were 100% sure that the vehicle will stop when needed, and my family, or whoever is in and around my car, is safe. It's more about trust and time rather than technologies. I would also keep in mind the joy of controlling the car and deciding when to accelerate or hit a brake,' he says.»
Original article can be found here.