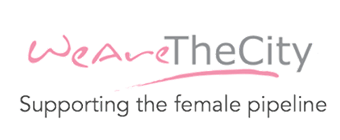 4 December 2017
Career Women 2.0: Where Do We Go from Here?
in an article for We Are The City, a leading career portal for UK women, Vica Miller, Head of Global Communications at DataArt, shares her thoughts on being a professional woman in a man's world, and on the importance of female mentoring.
"During a conversation with a colleague from London, a VP who leads sales and client engagement for an industry vertical in Europe, I was struck by her comment that she could benefit from mentorship at this point in her career. An accomplished executive and mother of two teenagers, she has led many successful deals, spoken at numerous industry events, and mentored younger colleagues. To hear that she herself would like a mentor was a revelation, and I had a different kind of "me too" moment. I need a mentor. We all do."

"In my 2,500-people-strong organisation we pride ourselves in excellent educational and mentorship programs for new hires yet rarely address career needs of seasoned women professionals. In the world of technology at large, women executives are still the minority, mostly working in marketing, accounting and HR, yet our technology consultancy employs plenty of female software engineers, UI designers and QA engineers. For a distributed organization across 20 offices in eight countries, we have managed to create and sustain an environment that encourages initiative from everyone, regardless of age, race or sex."

"If you are a professional woman, and need a mentor, reach out to your network, school alumni or industry association, and don't be afraid to ask for guidance. Let's make lemonade out of lemons. Our daughters need us to lead by example, and our careers are here to be reclaimed."
View original article.