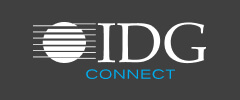 27 July 2021
C-suite Career Advice: Andrey Shklyarov, DataArt
IDG Connect interviews Andrey Shklyarov, Chief Compliance Officer at DataArt, about his career, best and worst career advice he's received, and advice he would give to someone aiming for a C-level position.
«I received a lot of bad advice in my life too. Half-jokingly again, I think maybe the worst one came from my grandma. I was a teenager and she suggested that I consider a career in the KGB. She thought it would offer a comfortable life. Another pretty bad one comes to mind: a former colleague who suggest that I «forget about a managerial career because introverts don't make good leaders.»
«I think the strangest and most idiotic misconception is that software development is for men. I can see that way of thinking is gradually disappearing, but it's not entirely vanquished yet. Here's a fun fact: in 1985 in the USSR (when I was in college), programming was considered a job for women.»
«The only thing I can think of is that a couple of times in my career, I was afraid of change and spent more time than I should have in some positions.»
The original article can be found here.