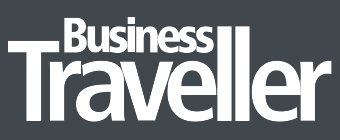 21 July 2017
Business Travel Companies Need to Adapt or Risk Disruption
Charlotte Lamp Davies, Vice President of Travel & Hospitality at DataArt, shares insights from DataArt's sixth annual Travel Question Time event with Business Traveller. Lamp Davies highlights key tendencies identified at the event that will shape the future of travel trade, including urgency, personalization, artificial intelligence and sharing economy services.
"All of the senior executives on the panel highlighted the real need for companies to interact not just with the corporate client as an entity, but with each individual traveller.

… Hilary Roberts of Skyscanner warned against getting stuck in the present, when the future is right round the corner. She stated that the focus of personalisation and customer analysis should be to identify not just what customers do now, but 'what customers will do next.'

As Phil Scully, CTO at Whitbread, said, change is 'the measure of success' in today's market…He outlined at Travel Question Time how understanding customers at a deep level, and being responsive to their behaviour across all points in their journey – including even after they leave, is now a must-do for travel firms.

Across the travel industry, AI driven chatbots are now mimicking human conversations to such an extent that it is often hard to tell who is human and who is a bot."
View original article here.