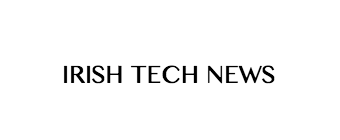 1 October 2017
Business Showcase: DataArt
Charlotte Lamp Davies, Vice President of Travel & Hospitality at DataArt UK, speaks with Irish Tech News about DataArt's history, achievements, and business approaches.
"Beyond our dedication to our clients and the best-in-the-business technical talent, DataArt's cross-sector expertise means we can bring best practice from multiple industries to bear on behalf of our clients. We work across financial services, healthcare and life sciences, media and entertainment, telecommunications, betting and gaming and IoT, as well as travel and hospitality.

"Our biggest win is not a client acquisition but how we have grown from a small operation to a global force in technology, while maintaining our unique corporate culture. DataArt is not just a company, it is a journey, and even a family. We often start small and grow from there. Building trust and increasing our domain knowledge is core, and key to our successful partnerships across all verticals.

In the modern economy every company has to be a technology company. It is no longer good enough to be the best at what you do, your tech provision has to be market leading as well. No matter what sector a firm is in, the current state of play means that their digital transformation plans must be at the core of what they do."
View original article here.