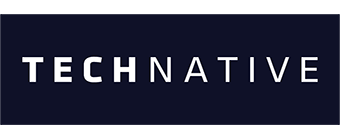 28 September 2017
Blockchain: Understanding the Hype
In TechNative Denis Baranov, Principal Consultant at DataArt, presents a technological viewpoint on blockchain across industries.
"One of the most interesting is the concept of "Initial Coin Offering." This would allow firms a new route to funding than the traditional angel and IPO route. Instead of reaching out to investors and/or floating on a stock market, tech firms can create their own crypto-currency, issued on their own blockchain and sell 'coins' to raise capital.

Blockchain is undoubtedly one of the most widely discussed new technologies in Media, Music, and Entertainment…The point being that blockchain can track real-time usage of copyrighted material, license sales, rights acquisition and collecting fees. Whereas blockchain-based "smart" digital tickets provide a completely new level of security in ticketing and events.

There are a few main areas in the travel and hospitality space, which the blockchain is expected to disrupt": loyalty (rewards) programs, mobile credentials (enabling the mobile device to unlock a hotel room door, for instance) and booking transactions.

The simplest and most obvious application of this technology in healthcare is the creation of a medical file, where a continuous history will be kept in a card of each patient. Blockchain will make it possible to create not just a lifelong medical card for every person, but also allow any doctor or nurse involved in the treatment to study information and enter new data.

Blockchain brings security, fairness, and trust to the online gaming industry. Each transaction becomes absolutely transparent and visible for verification. No one can change anything secretly in their favor, any attempt to misinterpret transactions can be detected easily. So when people are playing games on blockchain they can be sure there is nothing shady going on behind the scenes."
View original article here.