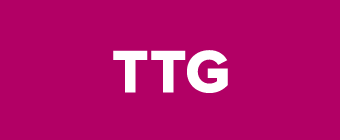 15 February 2017
Blockchain Reaction
By Matthew Parsons
Greg Abbott and Charlotte Lamp Davies, executives in the Travel and Hospitality Practice at DataArt, speak with TTG Media about DataArt's latest projects in the travel space and their vision for implementing new technologies such as blockchain in the hospitality industry.
"This year started with a bang for DataArt in the UK, as it kicked off 2017 with the completion of a major project for JacTravel, following the B2B accommodation wholesaler's acquisition of competitor TotalStay. The 'consolidation solutions' merged data from two reservations platforms, enabling JacTravel's commercial management to work with more transparent data and, perhaps more importantly, work at a faster pace.

'[With JacTravel], the first step was combining then unifying, so you can aggregate and integrate' adds Greg Abbott.

'Trust is a big factor in travel; blockchain is the special sauce. We'll see more of it, and we can help apply it to travel. For example, I've talked before about unified travel profiles. Millennials may want to own their own travel profile… Blockchain offers security. Airbnb, for example could use it to check the authenticity of guests. There's a huge number of people connected, and it could stop fake reviews or accounts. The technology could be very exciting'"
View original article here.