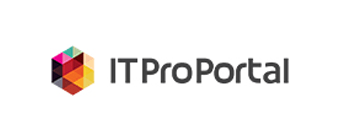 27 September 2017
Blockchain: Prepare, Disrupt or be Disrupted. In any Event, Get Started!
Andrew Sanders, VP in the Travel & Hospitality Practice at DataArt, shares with Hospitality Net the main characteristics of blockchain, its implementation in the Hospitality industry and a plan of action for companies set to take advantage of the blockchain technology.
"As of August 2017, as many as 80% of banking institutions worldwide are already investing in blockchain technology. Some governments are mandating that imported goods must (within a few years) be processed on technology based on blockchain, and it is already having a big impact on supply chain logistics and traceability. This means that blockchain is here to stay, and is the reason that everyone involved in hospitality technology, from hotel chain CTOs to software developers and vendors, need to ensure they're both educated and have a plan in place on the subject.

Make sure you know what blockchain is, how it works, and what your peer group and people in other industries are doing. This information is widely available via Tnooz, Forbes, HospitalityNet and DataArt.

Blockchain has some significant benefits but will demand some business process re-engineering and, with it, changes to your software systems and likely infrastructure... Start building the skills needed to support a blockchain environment with some small pilot projects."
View original article here.