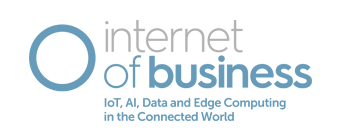 16 March 2018
Blockchain: "Not Solution to 90 Percent of Problems", Warns Expert
Internet of Business covers UK's Institute of Directors' panel discussion titled 'Volatile cryptocurrency and game-changing blockchain – what does the future hold?', featuring Denis Baranov, Principal Consultant at DataArt. Baranov encouraged companies to critically examine the value that blockchain technology can bring to their business and to question whether the same benefits can be achieved by other means.
"In about 90 per cent of cases, blockchain is not the solution for an individual company or organisation, and there is a better answer,' he [Denis Baranov] said."

"However, for 10 percent, blockchain makes perfect sense and is a powerful addition, creating transparency, accountability and huge competitive advantage. The key is knowing what this technology is, does, and can do."

"While the distributed ledger technology could have a transformative effect on some processes, it would be dangerous to follow the hype and jump onboard for the wrong reasons, he added."

"We already have big data and many solutions,' Baranov said. 'Just as with AI, where lots of people said, 'Our company should get some AI because everyone is getting AI', when it often isn't the appropriate solution, some are now saying 'Blockchain, I must get some blockchain' because everyone has it."

"Baranov emphasised the importance of starting the decision-making process with an examination of the business case, rather than bringing in the technology for the sake of it – as many organisations have done with AI."
View original article.