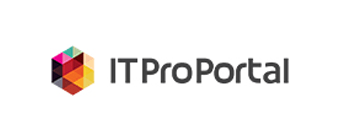 20 September 2017
Blockchain Meets the Challenge
Sergey Bludov, SVP of Media and Entertainment at DataArt, contributes a bylined article to ITProPortal, exploring the role of blockchain in solving challenges in various areas of the music industry, including rights, licensing and royalties, live music, touring and fan engagement.
"The music ecosystem encompasses a large number of players: songwriters, performers, sound engineers, PROs, labels, streaming platforms, other service providers, and also private and business consumers. It is enormously challenging to achieve trust, simplicity and transparency of all transactions between these numerous participants in a complex landscape. Blockchain can help us meet this challenge. Indeed, achieving the triple win of trust, simplicity and transparency is the very nature and the goal of blockchain's shared decentralised ledger.

This principle applies smoothly enough to copyright, licensing and rights management. Blockchain enables intellectual property tracking and helps the rightful owners as well as PROs and music publishers to track the usage of their composition or sound recording….Moreover, blockchain-based smart contracts can give music creators greater control over how their music is used and monetised, bringing transparency and mitigating royalty disputes with their publishers and distributors.

This lucrative live industry will also experience disruptive influences of blockchain technology. Most importantly, blockchain-based "smart" paperless tickets provide a completely new level of security and fraud protection. Just as it allows tracking of other digital assets, the blockchain technology will track the ownership of a ticket, following its complete lifecycle in real-time. As a result, not only can venues and promoters fight the black market of scalpers and ticket touts, but they also get an opportunity to facilitate and effectively legitimise secondary ticket sales. Blockchain, thus, opens up additional revenue streams for venues and promoters and artists."
View original article here.