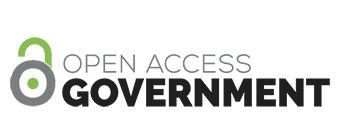 25 June 2018
Blockchain: Healthcare's Next Frontier, or so Much Hype?
In Open Access Government, Denis Baranov, Principal Consultant at DataArt, discusses the most impactful uses of blockchain in the healthcare industry, including achieving transparency in the pharmaceutical supply chain and enabling patient-controlled medical data transfer.
"The most obvious use of blockchain in healthcare is to facilitate tracking in the supply chain: pharmaceutical drugs and substances such as narcotics that are subject to special control. This follows naturally because blockchain has been already used in supply management for some time."

"Buyers can't currently track where their drugs come from at pharmacies. Counterfeit drug supplies vary from 15% in countries where the government controls the pharmaceutical market, to 80% where it doesn't. Certificates of authenticity go only so far, as unscrupulous suppliers can falsify documents."

"A blockchain can store information, from production to arrival at the retail pharmacy, and this functionality could be used to monitor medicines in polyclinics. It can show to whom the drugs were transferred, the quantity, and more."

"Data transfer between healthcare systems is currently a serious problem. It is possible to implement a blockchain which hands more control to the patient. The patient could temporarily provide doctors or research organizations access to their data. The application will be absolutely transparent in terms of who used it and how."
View original article.