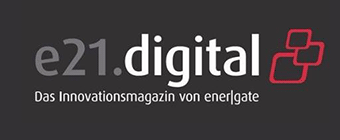 17 July 2017
Blockchain – a Blessing for the Energy Sector?
E21.digital, a German magazine that covers innovation in the energy industry publishes a contributed article by Denis Baranov, Principle Consultant at DataArt, where he explores the value and challenges of blockchain deployment in the energy sector.
"World's energy trading via blockchain was first mentioned in April last year. In New York the owner of a solar panel sold energy to his neighbour via a smart contract. Shortly after, the first European energy trade via blockchain took place in Amsterdam. The market is evidently preparing to adopt the technology.

Blockchain can provide solutions for the various challenges in the energy sector. The technology can reduce and even eliminate barriers to entry for independent energy suppliers. Blockchain allows for open and transparent environment for all market participants, thus enabling marketplaces.…It creates trust between end customers and energy providers, makes the process transparent and reduces costs and losses. However, predictably, early adopters are struggling with challenges. Regulatory matters are likely to be problematic for any industry when introducing blockchain processes. The current laws are not suitable for a move into a distributed world.

Another problem is absence of a central authority to resolve disputes and lack of long-term experience with blockchain. Most current implementations are prototypes or productions at early development stages. A measurement of long-term success does not exist as well as strong experience in many areas."
Original article can be found here.