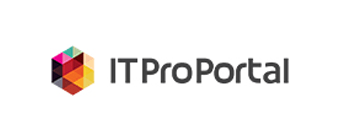 8 May 2018
Beyond Smart Speakers: What Can Voice Tech Really Do?
In ITProPortal, Sergey Bludov, SVP of Media and Entertainment at DataArt, examines the transformative potential of voice-activated tech and advises companies to start incorporating this emerging technology.
"It comes as no surprise that Smart Speakers were one of 2017's hottest gifts."

"This is a massive and growing market, and both Google Home and Amazon Echo are the undeniable leaders."

"By providing an appealing, personal and natural means of interaction, voice has been opening the door for innovation since the telephone."

"Advances in interactive conversational artificial intelligence are seen by many as essential to the future in many applications – from marketing and security to healthcare and social services."

Because voice is a natural and logical way for us to interact, we see it integrated into every aspect of personal life and business. We may be far from talking machines, but the "skills" are maturing.

"As consumer and business expectations continue to rise, the most accommodating brands will thrive. We advise media and entertainment companies to start incorporating this emerging technology – particularly in voice searches and via intelligent assistants. It's already becoming clear that the software, not the hardware, will largely determine success in the voice-activated technology market."
View original article.