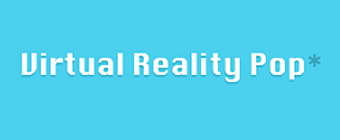 24 January 2019
Augmented & Virtual Reality Coming of Age in the Music Industry
In Virtual Reality Pop, Sergey Bludov, SVP of Media and Entertainment at DataArt, discusses practical use cases for augmented reality (AR) and virtual reality (VR) in the music industry.
"Following the fans, a growing number of artists and industry professionals are diving deeply into new concepts to develop innovative ways to utilize AR and VR in the world of music, as the technology is finally coming of age."

"Musicians and producers often want to push the boundaries of what's possible artistically."

"Not surprisingly, a large number of VR and AR startups are attempting to gain traction in the live music industry . . . [with many] companies jumping into the video and live performance spheres."

"Virtual Reality music education carries the potential . . . [for] a high level of convenience for those who want to learn how to play an instrument but have little time to spare."

"The music industry is changing rapidly, and that's a good thing! Artists are driven to innovate, and the industry must encourage these endeavors while using AR, VR, and other immersive technologies to bring new experiences to music fans and to support a new generation of musicians. The time for AR and VR innovations is now!"
View original article.