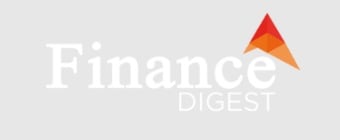 9 September 2019
As Digital Lending Moves from Frill to Necessity – Where Are We At?
In Finance Digest, Kirill Zorin, Senior Business Analyst at DataArt, provides a brief overview of digital lending, describes the lending process from the customer perspective and details the scale of systems and processes overhaul it requires from banks.
"From a client's perspective, digital lending is an easy, clear and user-friendly process. The applicant goes directly to a website or mobile app to complete a short application form and quickly receives credit offerings."

"Digital lending ranges from a final credit decision for consumer credit like a cash loan, credit card or overdraft request, to a pre-decision for secured loans like a mortgage. For some lending, customers are able to compare offers from different banks in real-time, select the most attractive offer and get money on their card within minutes. On average the application process takes less than 15 minutes."

"However, from a bank's perspective, online lending has significant differences to offline lending and is a very substantial undertaking."

"Banks have to rebuild their credit processes, credit policies and upgrade their core systems to remain competitive in a digital marketplace, specifically with regard to the reduction of paperwork and time to decision (TTD). … Digital lending will reduce the number of hard-copy paperwork. Banks will instead verify borrower's data using the Credit History Bureau and other online databases."

"As part of credit processes and policies changes upgrade, banks must create new anti-fraud systems and new credit metrics based on online customer behaviour. They would also need to collect new types of client information from social media platforms, develop new behaviour, scoring and anti-fraud models and launch new communication channels for clients such as chatbot software and voice recognition options."
View original article.