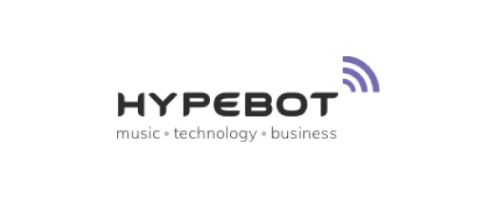 2 September 2020
Artist Analytics: New Frontier For The Music Industry
In HypeBot, Sergey Bludov, SVP of Media & Entertainment at DataArt, explores the role of analytics in meeting the artists' business objectives and the challenges that arise when building analytics technology.
«The digital environment provides musicians with direct access to massive quantities of information about their careers. From comprehensive details about streaming to granular data about their fans, video views, and so much more, the current tech climate drives a growing number of artists to take a DIY approach to the management of their music.»
«Companies in the music industry are increasingly using analytics tools and applying the gathered knowledge to meet the business objectives of the artists on their roster.
Tracking Performance and Artist Development: From tracking each time someone streams a song to identifying the geographical areas where their fanbase is growing quickest, analytics is vital when developing an artist's career. Music companies gain a competitive advantage by possessing the expertise to effectively extract, analyze, and apply this data to its fullest potential.
Measuring Marketing Campaigns: One of the many benefits of the digital age is the expanded access to data. The music industry collects a staggering amount of information that can be used to measure the effectiveness of marketing campaigns in correlation with sales data, allowing companies to quickly adjust their strategies accurately to maximize ROI.
Discovering New Talent: A compelling online presence brings the industry to the artist, and vice versa. But it's analytics that makes this process possible, allowing companies to discover new talent and new potential hit songs through recommendation engines and sophisticated discovery algorithms.
Fan Engagement: Artist analytics tools are capable of identifying an extraordinary number of connections between fans and the rest of their interests and lives, thereby greatly enhancing the ability to know an artist's audience. Through understanding how fans discover new music and knowing their preferences, the possibilities for deep fan engagement grow exponentially.
For Artists: Knowledge is power. For artists, the music industry can be highly complex, making it difficult to be certain that their careers are running smoothly and fairly. Analytics help artists keep track of day-to-day business operations, which helps them to be sure that they're being paid correctly at all times.
Additionally, streaming platforms provide proprietary metrics that go beyond the number of streams or audience segmentation, such as skip or save rates, which reveal how often listeners skipped a particular track, saved it to favorites, or added a song to a playlist.»
Original article can be found here.