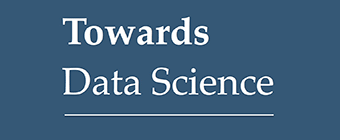 20 November 2017
Artificial Intelligence: A Catalyst for a Better World…with Great Music
In Towards Data Science, Sergey Bludov, SVP in Media and Entertainment Practice at DataArt, explores the advances of artificial intelligence in the music ecosystem.
"A good example is the popular YouTube artist, Taryn Southern, who worked with Amper Music and several other AI music services to release her album's first song 'Break Free'. While the artist/songwriter created the lyrics and melodies, the AI developed the harmonies, chords, and sequences."

"Another excellent example of successful AI integration in the music industry comes from Google researcher Douglas Eck, who is working with his team on teaching a neural network to learn the musical characteristics of an instrument by analyzing hundreds of notes. Once the machine subsequently creates a mathematical representation of a particular instrument, users would be able to simply move a button across a screen to combine sounds that would create an entirely new virtual instrument, such as one that is 74 percent trombone and 26 percent guitar. Alternatively, any other combination of instruments. The possibilities are truly endless, and it's worthwhile to highlight these exciting and non-threatening innovations in the world of AI."

"In addition to the rising importance of AI in creative endeavors, it is one of the primary keys to achieving success in customer experience and connection to music fans. From AI-powered chatbots and smart voice interfaces to effectively utilizing big data and creating additional revenue streams through targeted advertising and highly personalized song recommendation services, the potential for AI collaboration in the music industry is colossal and still waiting to be realized."
View original article.