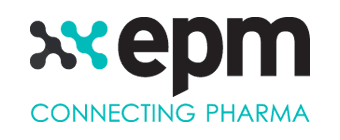 23 August 2017
Are Nano Drug Delivery and Telehealth Solutions a Deadly Combo for Disease?
EPM Magazine features a bylined article by Alexander Myskiw, Engagement Manager in the Healthcare and Life Sciences Practice at DataArt, on the promise and risks of combining telehealth solutions with nano drug delivery systems.
"Nanomedicines, after entering the human body, travel throughout reaching the organs, the bloodstream, the lungs and even crossing the semi-permeable membranes into cells delivering the drugs to exactly the right place at the right time.

Nanomedicines target a specific area within the body, can delay activation and have the potential to relay real-time data for analysis. Scientists and doctors can finally have a real-time view of their treatments and understand the pathology and its interaction with the medicines, leading to data that will help the healthcare industry save lives, defeat disease, and save money.

Although programmable particles are sending signals from within the patient's body and providing beneficial information for the doctor/scientist, the idea that a signal can be hacked is a horrific reality. Nanoparticle manipulation is possible by gaining access to the particles using ultrasound and electromagnetic field waves making hacking feasible but extremely difficult and complex. The next question is what happens to the nanoparticles after treatment? Will they pose a later threat and become an access point for hackers?"
View original article here.