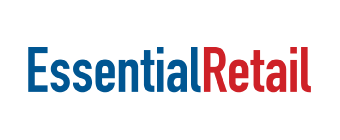 20 February 2018
Analysis: Walmart Accelerates Omnichannel Innovation
Essential Retail speaks to industry experts about Walmart's annual results and its approach to using technology. Dmitry Bagrov, Managing Director at DataArt UK, looks at some of the innovations pioneered by Walmart and discusses the giant's next steps on its quest to become an omni-channel leader, competing with eCommerce giants like Amazon.
"Dmitry Bagrov, MD at DataArt, observes that many retailers are competing with disruptive upstarts like Amazon, but in the case of Walmart, Amazon is the competitor. The eCommerce giant has clicks and wants bricks (hence the Whole Foods acquisition) and Walmart, by contrast, has bricks and wants clicks."

"Walmart has pioneered some of the true innovations in retail, such as locating stores and warehouses so that they are always within a one-hour drive of one another. This is proof positive of the ability to foster further innovation,' he says."

"The company filed a patent for facial recognition technology that uses video cameras at store checkout lines to monitor customers' facial expressions and movements to identify signs of dissatisfaction, so that workers can address the issue in a timely fashion. Interestingly, Walmart has a long history of being employee – or 'associate' as they call it – friendly, while Amazon has not escaped some of the 'Uber curse', with an allegedly dog-eat-dog culture, long hours and over-demanding bosses."
View original article.