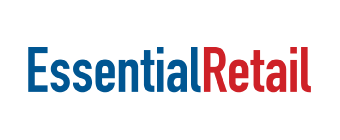 5 February 2018
Amazon's Record Breaking Fourth Quarter
Essential Retail devotes a feature article to Amazon's fourth quarter results and asks retail industry experts to comment on Amazon's stellar performance. Dmitry Bagrov, Managing Director of DataArt UK, discusses the role that Amazon's development strategy and use of data plays in its phenomenal success.
"Amazon has cultivated a clever evolutionary development strategy for things that work, combined with investment flexibility that allows it to advance and monetise out-of-the-box ideas,' says Dmitry Bagrov, managing director, DataArt."

"It has continued to successfully 'productise' services originally developed for internal use such as Amazon Web Services (AWS), with occasional forays into innovative, cutting-edge unknowns such as shops without queues."

"DataArt's Bagrov observes that the company has positioned itself to own both the consumer and the consumer data. If a business sells to end-users via Amazon, they have no access to the consumer data generated from those sales. This is even the case for big hitters like Disney."

"No one knows the full story, but it is possible that Apple has in the past forced Amazon to share information,' he comments. 'We saw Amazon Prime Video mysteriously disappear and reappear. What was the deal that was struck? Did Apple force Amazon to share information? The current state of play sees several large owners of user data all gathering information from different angles. Apple knows where we are. Google knows even more. Power lies in who knows the customer best. There is a battle brewing."

"Who will win the fight for 'ownership' of the end user? With the arrival of GDPR, the real fun will start, Bagrov argues. 'Under new EU-driven data protection regulations, companies have, by law, to gain the customer's consent regarding what information is shared about them. It remains to be seen where final ownership of data lands – will it be with the user platforms Google and Apple, or the content providers like Amazon?"
View original article.