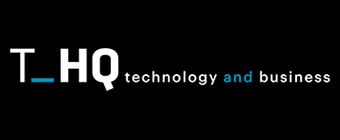 24 April 2018
AI in Retail: First Movers and Laggards
Tech HQ examines the reasons for the slow adoption of AI in retail, despite its widely publicized benefits, offering commentary from Igor Kaufman, AI technology expert at DataArt.
"99% of AI applications in the modern world are about making the process more efficient, to help humans do what machines do better, and to improve the quality of decisions made by a human,' said Igor Kaufman, AI Technology Consultant at technology consultancy DataArt."

"With huge amounts of data about the customer, retailers can make a connection with the client, creating a personalized experience."

"Amazon's warehouses are also equipped with robots that move the shelves, saving as much as 75% of space compared to warehouses that have a solely human workforce,' observed Kaufman. 'However,' he added, 'human employees are still essential to prep ingredients for the kitchen, cook food and advise on merchandise."

"According to a survey commission by Adweek on how consumers felt about AI in stores, more than 65% of consumers don't want robots to replace associates in offline stores,' he said. 'After all, the areas in which emotional intelligence is required will not be automated in the foreseeable future."
View original article.