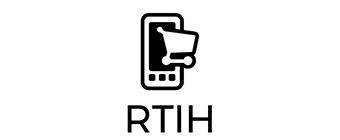 25 April 2018
AI in Retail: Evolution not Revolution, DataArt
Igor Kaufman, AI technology expert at DataArt, speaks with Retail Technology Innovation Hub aboutcontinued AI evolution in retail, including increased usage of personalized data and advance of robotics.
"We should not expect an AI in retail revolution, but rather a gradual evolution during which retailers adopt the techniques of machine learning and deep learning to reduce expenses and increase sales by improving personalisation for customers. That's the view of Igor Kaufman, AI Technology Consultant at technology consultancy DataArt."

"In terms of personalisation, retailers continue to collect more and more information about their customers: from a customer's habits, a predictive profile based on browsing history, sociological portrait, geo, and dozens of other parameters that could be retrieved from social networks, purchase history, third party data suppliers and so on. All this leads to better predictions to recommend products,' says Kaufman."

"Overall, we can expect exciting retail tech startups and solutions to reach the market in the next few years as the technology matures and retailers look to remain competitive and innovative,' Kaufman states."

"In terms of the most innovative retailers, he believes that it's hard to compete with the $23 billion Amazon spent on R&D in 2017. With an enormous mass of data, the e-commerce giant is not only becoming a leader in innovation in offline retail with Amazon Go, but is also maximising the benefits of robotics to speed up and reduce the error rate in its warehouses. Amazon is also able to maintain its leadership position in sales forecasting, leveraging the data to estimate how much to spend on promotions and how that activity will directly convert to sales. Using an AI-based recommendation engine for up to 35% of sales, it is also able to enhance consumer insights."
View original article.