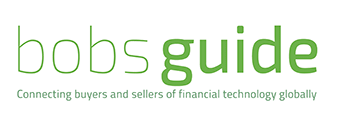 10 January 2018
AI, Big Data, Digitisation, Blockchain: The fintech that will dominate 2018
In Bobsguide, Cliff Moyce, Head of Finance Practice at DataArt, shares his insight into technologies that will affect the financial services industry in 2018, predicting that AI and blockchain will dominate the market.
"The growth of Artificial Intelligence (AI) in the industry will be exponential for three main reasons; hugely increased opportunities for improved customer centricity; ability to ease the regularity reporting burden through AI enabled 'RegTech'; and massively improved cyber-security and data protection. DataArt also expects to see the same growth in blockchain as firms wake up to the huge cost savings and security benefits from distributed ledger technology, and performance problems associated with original Blockchain technology start to be solved."

"In order for AI and ML technologies to work at maximum efficiency, firms need unrestricted access to large amounts of customer and market data. This will further drive a big trend of the last ten years: Big Data. New AI frameworks will be able to store, consume and use enormous amounts of data in a way that could only be conjectured five years ago. Thus, the volume, diversity and quality of data sources will play a big part in the success of AI solutions and business models. Cross-domain exchange of data will become the norm, and we will see strong growth in solutions focused on aggregating and exchanging user data. Hence, we will see even more importance given to Data Security, Data Regulation and Data Breach Prevention."

"Another strong trend in 2018 will be the importance of Digitisation in achieving best possible User Experience (UX)..."

"One last prediction: in 2018, we could see a huge breakthrough in the performance problems that have constrained the growth of Blockchain. Those problems will be addressed by combining blockchain with other new technologies, such as Internet of Things (IoT) and Big Data."
View original here.