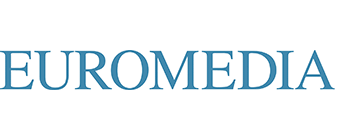 16 September 2018
AI: Better Broadcasting?
In the cover story on AI and broadcasting, Euromedia seeks the advice of a "Brains Trust of industry players," including Russell Karp, Vice President of Media and Entertainment at DataArt.
" 'Our belief is that implementing AI is never just about automation,' states Russell Karp, vice president of media and entertainment at DataArt. 'Delegating labour-intensive, repetitive tasks to machines and discovering new ways to perform day-to-day operations often forces companies to re-evaluate their strategies, products, and services,' he suggests, noting that consumers desire non-linear, flexible viewing experiences, and it would be virtually impossible for broadcasters to meet these expectations without the help of AI-powered, cognitive systems and automation tools. 'As broadcasters, and other media organisations, gain more confidence and better understand the full capabilities of AI, they will ultimately reach a stage where they may want to re-engineer production workflows and operational models in line with an agile data-driven mindset.'

'In a way, broadcasters are already there' suggests Karp. 'For example, Netflix is known for their algorithm that recommends users the exact content they want to watch. BBC is working on Visual Perspective Media, a film which changes based on the person who is watching the video. In Cook-Along Kitchen Experience (CAKE) the BBC is testing a completely new AI-based approach to a broadcast cooking show, During the programme, the broadcaster can customize recipes based on the viewers' familiarity with ingredients and techniques, their tastes or dietary preferences, and even the number of people they are cooking for. However, broadcasters may still not be using their data to its fullest potential. In a mobile-first world of on-demand viewing, the amount of information available to broadcasters through data services is increasing exponentially. Machine learning is being heavily utilised for content curation and delivery, but its success depends on the quality of the data and the maturity of services that are used to process it (deep learning, speech recognition, natural language processing, etc.). This area is rapidly developing and new tools and frameworks are constantly being developed. Furthermore, a comprehensive programme should be implemented that focuses on aligning business needs with technology strategy.'

'Many broadcasters have very large archives, and manually searching millions of hours of programmes would be simply impossible,' admits Karp. 'With the move to IP technology and the cloud, these archives become increasingly digitised, migrating the content in the right formats for the application of ML and AI. The recent example is BBC Four's experimental AI and archive programming. AI helps programme makers and schedulers unlock valuable resources and put together a manageable selection in a fraction of time. According to BBC, 'this enabled researchers and schedulers to uncover programmes they may never have been able to find, and will broadcast a selection that haven't been seen in years.'

'Technology should enhance creativity, not suppress it,' declares Karp. 'When applied correctly, AI will help streamline original content production and personalised programming. AI helps structure large volumes of data, index and sort out content archives and analyse viewer behaviour. AI is also used to build advanced data models that help broadcaster make data-driven decisions by advising them in a contextual and meaningful way. In the future, it will not only allow broadcasters to deliver high quality targeted advertising and personalised content recommendations by analysing viewer trends, but also predict the content audiences will want and produce such content accordingly. Netflix, for example, has sliced and diced its content into more than 70,000 micro-genres and is setting trends with original premium content. Technology may not be able to account every nuance of human tastes and judgements, but one may argue that it doesn't really need to.'"
Original article can be found here (page 18).