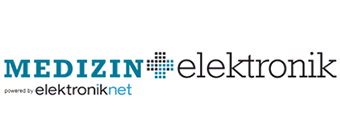 29 October 2019
A Direct Line Between Patients and Doctors — Telemedicine
In the latest issue of medizin + elektronik, Ivan Pantykin, Head of Delivery, Healthcare & Lifesciences Practice at DataArt, talks about the importance of digitalization in the healthcare sector and discusses the innovative, AI-based Proof of Concepts and new technologies in the field of telemedicine.
«Telemedicine is becoming increasingly important in the healthcare sector. New technologies are being developed and brought to market under high pressure. AI-based healthcare apps, for example, ensure a continuous digital connection between patients and doctors.»

«The globally active technology consultancy DataArt is conducting intensive research in this field and provides a number of proof-of-concepts (PoCs) which, as pilot applications, decisively advance developments in medicine.»

«Developments in the digital healthcare sector are progressing at an enormous pace. Especially in the field of telemedicine, new professional app prototypes are constantly published. They enable the exchange and interaction between doctors and patients from a distance, which contributes significantly to a successful and efficient treatment. In addition, other healthcare apps such as an ePRO system for children or an application for a healthy lifestyle enrich the digital healthcare market.»
View original article.