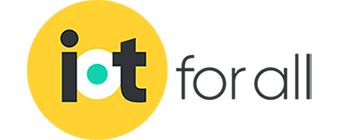 1 January 2018
3 IoT Predictions for 2018
IoT for All features DataArt's predictions of the IoT trends that will dominate in 2018. Expect a rapid evolution of machine learning algorithms and edge computing, increased blockchain adoption and new security challenges.
"Commercial devices are rapidly evolving to be powerful enough to run full-fledged operating systems and complex algorithms…The next developmental wave of resource-efficient machine learning algorithms will advance the potential for Edge Devices to take over a growing percentage of computing requirements. Due to its ability to increase privacy and reduce latency, Edge Computing is expected to evolve greatly over the coming year."

"All systems of interconnected IoT devices can use blockchains to effectively and reliably organize, store and share streams of data. Over the coming year, this technology is expected to play an integral role in the multitude of industries that manage real-world objects moving across different geographies, thereby making blockchain one of the top IoT trends in 2018."

"Hackers will present new levels of concern for security experts, as more devices become connected to one another.And the growth of industrial IoT will increase the potential for vulnerabilities in global infrastructure systems, thereby creating new challenges for network security experts to overcome in order to prevent malicious attacks on businesses, governments, and individuals."
View original article.