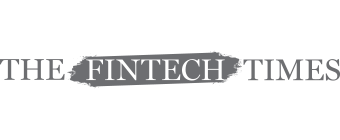 2 November 2018
2019 Trends: DataArt Predicts that Blockchain will Go Far Beyond its Origins to Create Industries of the Future
The Fintech Times runs DataArt's 2019 trend predictions for blockchain, as it goes beyond cryptocurrencies and payments and gains momentum in decision making automation, data and identity management, and fuels new platform solutions from the bigger industry players.
"During 2018, blockchain experts at global technology consultancy DataArt observed a shift in the approaches of larger businesses to blockchain, with many looking to invest in the technology's potential, and an uptick in enterprise clients' R&D and Proof of Concept (PoC) projects. These companies are attempting to apply the radical concepts inspired by blockchain to re-imagine complex, costly and inefficient business processes."

"Businesses and IT are attracted to the potential offered by distributed ledger technologies (DLT) to combine multiple concepts and capabilities in a single solution. These technologies enable a fresh perspective on the accepted business processes, with a potential to make them simpler, more transparent, and less resource consuming, resulting in a greater business agility. These concepts include immutable transactions, the ability to prevent data loss, traceability of digital assets or resources, cryptographic security, consensus mechanisms, joint transaction validation by untrusted participants, and other core concepts – all enabled in the cloud and in a distributed, shared fashion."

"A strong focus on machine learning and blockchain synergies: Blockchain technology will be combined with machine learning capabilities, making it possible to develop sophisticated decisions (e.g. insurance approvals) automatically. Use cases that lend themselves well to this blockchain-driven innovation include contract placements, claims assessments, trigger-based invoicing, technical accounting, and settlements."
View original article.