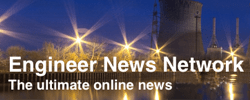 5 November 2018
2019: Internet of Things 'to go mainstream'
Engineer News Network covers DataArt's IoT predictions for 2019, noting the increasing power and capabilities of edge devices, automotive industry's shift towards data-driven business models and 5G rollout that will unlock the true potential of IoT devices.
"Devices will become more and more powerful enabling local data processing and AI capabilities. It will reduce data transfers volumes and cloud dependencies and will provide more flexibility and agility for business. Edge computing will significantly affect those industries where immediate action is needed based on complex real-time data analysis (Manufacturing, Public Security) and where cloud connectivity may be restricted (Shipping and Logistics)."

"We will see intensified competition from industry giants such as AWS, Microsoft and Google, as large IoT platforms become the norm. These big players will acquire a large portion of the market and will continue to increase their footprint organisations flock to them for the promise of simplification at scale. While big IoT platforms battle for market share, we'll see smaller players focus on niche areas to survive (eg, data movement, industry-specific challenges, certain types of devices, etc)."

"Data is becoming the lifeblood of the automotive industry. The automotive industry will continue to progressively adopt IoT technologies to enable vehicles to seamlessly gather and monitor data and communicate with smart city services and other vehicles. As a result, the automotive industry will shift further towards data-driven business models. We can see the shift specifically with OEMs (original equipment manufacturers) that are investing significant amounts of money in innovative startups to analyze and process data."

"One of the most anticipated technology trends in the industry, 5G networks will usher in a new era for IoT, supporting an increasingly interconnected world that will drive IoT innovation further. It will allow gathering, managing and analysing data almost in real-time. 5G will also significantly broaden the IoT market into areas where time and bandwidth speed are crucial – unlocking unrealised revenue and potential."
View original article.