DataArt is a global software engineering firm that takes a uniquely human approach to solving problems. With over 20 years of experience, teams of highly-trained engineers around the world, deep industry sector knowledge, and ongoing technology research, we help clients create custom software that improves their operations and opens new markets. Powered by our People First principle, we work with clients at any scale and on any platform, and adapt alongside them as they evolve.
We integrate our engineering excellence with deeply human values that drive our business and our approach to relationships: curiosity, empathy, trust, honesty, and intuition. These qualities help us deliver high-value, high-quality solutions that our clients depend on, and lifetime partnerships they believe in.
Learn more about the pillars of DataArt corporate culture.
DataArt has earned the trust of some of the world's leading brands and most discerning clients, including Nasdaq, Travelport, Ocado Technology, Centrica/Hive, Paddy Power Betfair, IWG, Univision, Meetup and Apple Leisure Group among others. DataArt brings together expertise of over 5000 professionals in 25 locations in the US, Europe, and Latin America.
We Help Our Clients Achieve Important Business Outcomes by:
Building new software products and services
Re-architecting and enhancing enterprise systems, software products, and solutions
Introducing new ways of working at a process and tool level
Providing expert inputs and resources on a just-in-time basis
Helping to control the cost and effort of managing existing IT systems
As a trusted technology partner, DataArt applies its vast industry knowledge and domain expertise to build landmark applications for leading companies in the finance, healthcare & life sciences, travel & hospitality, media & entertainment, IoT, retail, and other industries.
We work with smart global companies that recognize the need for a partner who can offer the best approach and then build custom solutions that generate high returns with little risk
We help organizations that demand quality, proven domain expertise and integrity from the vendors they work with
We work with complex businesses that are looking to bring new and re-engineered products to market faster
No matter what solution needs to be developed, our clients can always count on DataArt for fast time to market, quality and peace of mind.
Certifications
FOR DataArt Argentina s.r.o
United States — 2020
According to Glassdoor 99% of our employees would recommend working at DataArt to a friend and 100% approve of CEO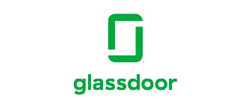 Ukraine
Winner of the HR Brand Award 2020 in «Wellbeing project of the year» category and «Nominees choice» category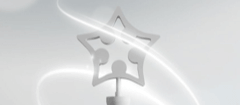 Bulgaria
«TOP Software Companies» in Bulgaria award (2020)

Poland
3rd place in Best IT Employer ranking 2019/2020 by ComputerWorld, Poland

Russia
5th place in the «Top 20 IT Employer Brands in Russia» 2020 ranking by Habr.com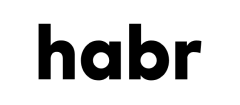 Europe
«Highly commended» nomination in brand innovation at European Brand Management Awards 2020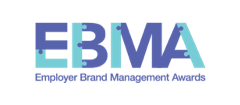 Argentina
«Best Employers 2020» shortlist / Apertura magazine

Quick Facts
Transparent/Privately Held/Profitable
25
offices across the globe
DataArt also collaborates with